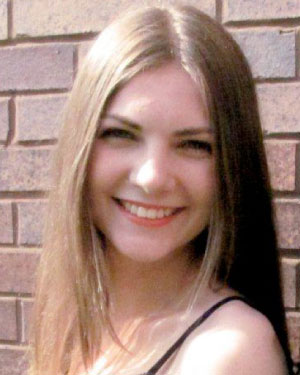 Anna Kovalevska is a winner of numerous national and international competitions and festivals throughout the Ukraine, Czech Republic, Italy and France. She has made solo appearances with the Yalta Philharmonic Orchestra, the Chamber Orchestra "Gileya," the Kherson National University Symphony Orchestra and the Duquesne University Symphony Orchestra. Before arriving in the United States, Anna studied piano at the National Dragomanov University in Kiev, Ukraine, and was awarded a stipend from the President's fund "Ukraine" for her musical talents.
As a full scholarship recipient, Anna completed her Bachelor's and Master's degrees in Piano Performance and Visual Arts. While pursuing her studies at the university, she served as a staff accompanist at the Kiev Music School. Anna graduated from Duquesne University's Mary Pappert School of Music in 2012 with an Artist Diploma in Piano Performance. She studied with David Allen Wehr and currently serves as staff accompanist.
Anna and pianist Yuting Zhou began working together as a piano duo since January 2012.