Jason Neukom, violin
Sandro Leal-Santiesteban, violin
Sean Neukom, viola
Ryan Ash, cello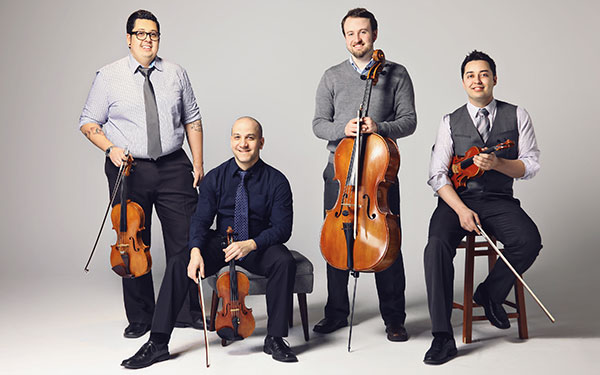 A shared dedication to the continued understanding, exploration, and love of music is what inspired the formation of Beo String Quartet. Beo believes that its most important role is to champion music of our time and to create a mutually inspirational relationship between living composers, modern audiences, and performers alike. Highlights for the 2015-16 season included a state-wide educational tour of North Dakota where the quartet presented chamber seminars for schools around the state; a residency at the Charlotte New Music Festival where the quartet performed and premiered more than 20 works; and a summer residency at Dakota Chamber Music along side the Ying Quartet and Luminus Trio.