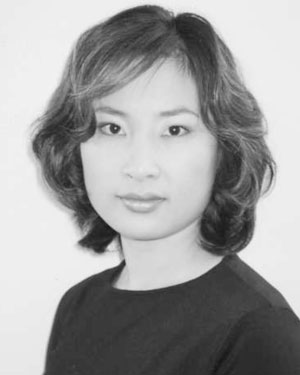 Eun-Suk Jung, piano, a native of Pyoungtak, South Korea, is pursuing her doctorate at West Virginia University. She received her Master's Degree in Piano Performance from WVU, after having finished her Bachelor's Degree at Mogwon University in South Korea before coming to the United States.
Ms. Jung performed Rachmaninoff's Piano Concerto No. 2 with the Korean Symphony Orchestra at the Expo Hall in Daejon, South Korea.
Ms. Jung has twice won the WVU Young Artists Competition. During her time at WVU, she has served as the accompanist for numerous WVU Opera performances and performed with the WVU Graduate String Quartet. She was also the state winner of the Music Teachers National Association Yamaha Competition. Ms. Jung is a student of Dr. James E. Miltenberger.