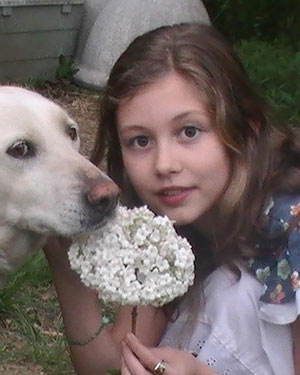 A student at the Ambridge Area High School, 13 year old Gracielle
Constantine enjoys performing and composing music, playing with and taking
care of her pets, as well as preparing and sharing culinary delights with
friends and neighbors. Winner of several piano competitions,
Gracielle is a student of Luz Manriquez at Carnegie Mellon
School of Music's Preparatory School . Gracielle senses beauty in music
and views her endeavors as a simple tribute to this wonderful art.