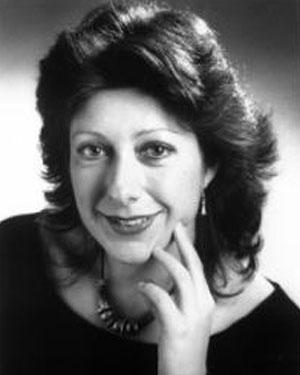 Luz Manriquez was born in Santiago de Chile, where she studied with Elena Weiss at the Escuela Moderna de Musica. Upon graduation, she continued advanced studies under Edith Fisher in Switzerland and Maria Iris Rédrigan at the Catholic University in Chile. Following the completion of her master's degree at Carnegie Mellon University in Pittsburgh, Ms. Manriquez was appointed in 1992 to the faculty as Artist Lecturer in Piano and Chamber Music and since 2004 she is Associate Teaching Professor of Coaching and Accompanying.
Luz Manriquez has been a regular guest of the Shadyside Concert Series and the Frick Art Museum Series. Ms. Manriquez has performed with Nuance Music Ensemble conducted by former PSO Concert Master Andrés Cárdenes, as well as with the Chamber Music Project Ensemble at the Andy Warhol Museum. Since its creation in 2004 by cellist Aron Zelkowicz, Luz has been a regular guest of the PJMF (Pittsburgh Jewish Music Festival).
Ms. Manriquez was the pianist in It's Peaceful Here on Arabesque Records and in Made in U.S.A. on Ocean Records, featuring violinist Andrés Cárdenes. She also collaborated in recordings of works by contemporary composers Reza Vali, Efrain Amaya, Nancy Galbraith and David Stock. Recently two new Compact Discs featuring Luz Manriquez have been released: with PSO principal oboist Cynthia D'Almeida and with flutist Alberto Almarza (Atacama by American composer Nancy Galbraith).
In October 2002, Ms. Manriquez participated in the George Crumb Festival in Pittsburgh and recorded Music for a Summer Evening for two pianos and percussions conducted by Maestro Juan Pablo Izquierdo which was released in 2006 and was awarded the Diapason d'Or Prize in France in 2008. As a pedagogue, Ms. Manriquez also teaches at the Carnegie Mellon Preparatory School of Music. Regularly her students are winners in the World Piano Competition in Cincinnati and have been invited to perform at Carnegie Music Hall, New York and at the United Nations.
One of Chile's most distinguished musicians, Luz Manriquez has appeared as soloist, recitalist and in chamber ensembles throughout the United States, Latin America and Europe. Her artistry, combined with an innate musical sensitivity to others, has made Ms. Manriquez much sought after as chamber musician and accompanist. She has been a featured soloist with Cuarteto Latinoamericano, Renaissance City Winds and performs frequently with members of the Pittsburgh Symphony Orchestra. In April 2003, Luz Manriquez was invited to perform with The Chamber Music Project at the prestigious Bösendorfer Hall in Vienna, Austria for their Bicentennial anniversary Gala Concert.