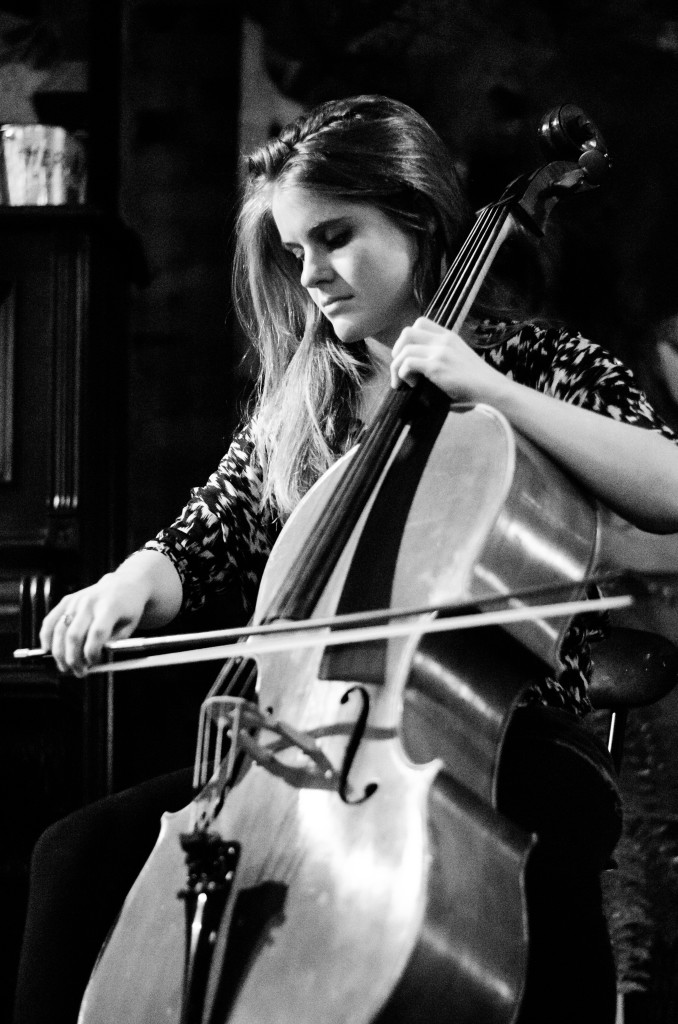 Exploring non-traditional avenues of performance, Nadine brings music to the community as a solo cellist, chamber musician, orchestral player, and cello teacher. Collaborating with musicians, dancers and visual artists, Nadine performs within an array of genres including structured improvisations, contemporary music, classical, and folk.
In July 2015, Nadine premiered her solo cello composition "Mortal" at the contemporary music festival Bang on a Can at Mass MOCA in North Adams, MA. Earlier that year Nadine's music video was released featuring her composition "Remnants" for cello and dance, in collaboration with dancer Kathy Diehl and videographer Devin Embil. During the summer of 2014, Nadine traveled to Periguex, France as principal cellist of the Franco-American Vocal Academy, performing an opera season of Belle Helene. In 2012, Nadine was finalist in the Coeur d'Alene Symphony Young Artist Competition, and a soloist for the Erie Philharmonic, performing Rachmaninoff Vocalise for a sold-out concert at the Warner Theater in downtown Erie. 2012 also meant the American premiere of "Liebes -Lied" for cello and computer by Sascha Lino Lemke at the Eastman School of Music.
As part of the artist collective Sound ExChange, Nadine was an artist in residence for the El Sistema-inspired program ROCmusic in Rochester, NY from 2014-2015. ROCmusic is an after-school and summer music education program that provides tuition-free classical music and instrument instruction to urban youth in the neighborhoods in which they live. As residents for the program, Sound ExChange held workshops and group activities focused on communication through music. Together they composed and performed with string instruments, recorders, percussion and voice. The culmination of the residency was the recording of an album, which was then shared with friends and family members of the students.
In addition to her work as a cellist, Nadine is also the photographer and business owner of Nadine Photography. Specializing in performing arts photography and headshots, Nadine has worked for the University of Pittsburgh Heinz Chapel Choir, the University of Rochester, the Eastman School of Music, the Rochester Philharmonic Orchestra, and the Kurt Weill Foundation for Music.
Nadine is a Horatio Alger Scholar, a Rotary Club Scholar, and was awarded a full scholarship to the Carnegie Mellon School of Music.