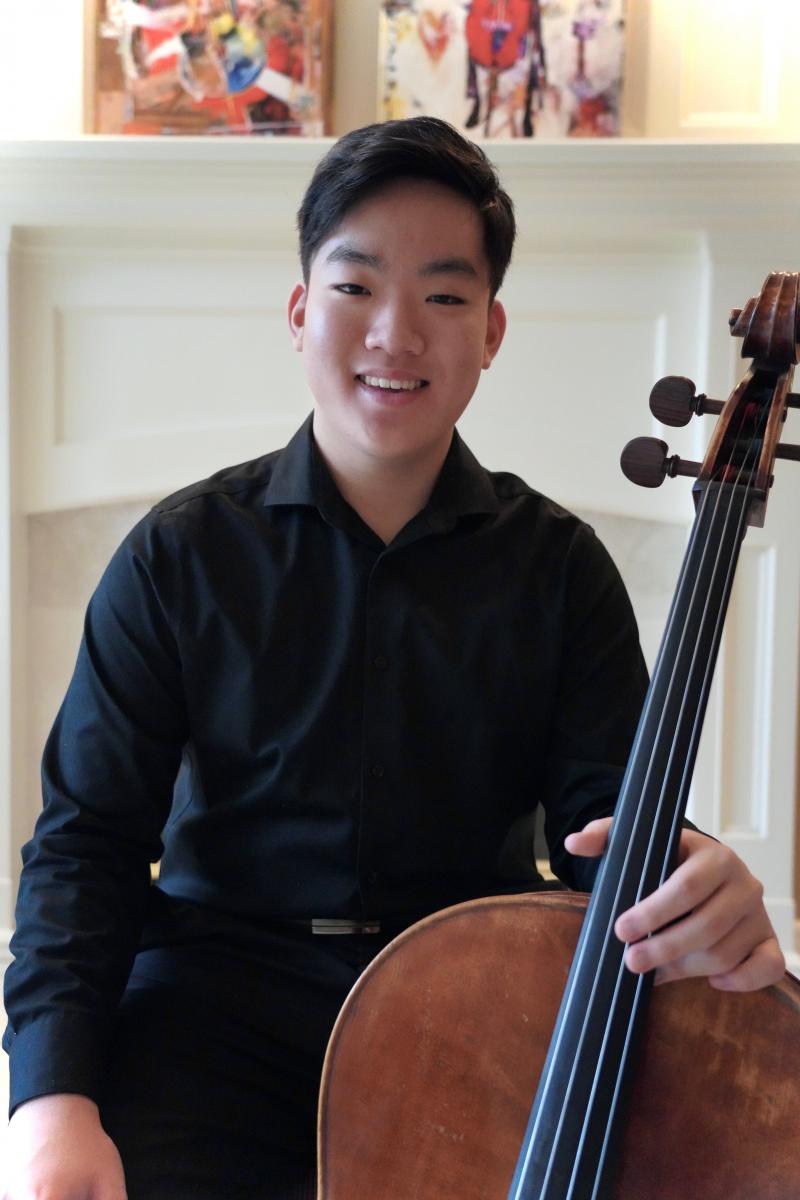 Nathan Choe, 17, serves as principal cellist of the Pittsburgh Youth Symphony Orchestra and is an accomplished YouTube content creator with a following of two million subscribers. He is a student of Adam Liu, assistant principal cellist of the Pittsburgh Symphony Orchestra. Nathan has earned a multitude of accolades, including winning the Pittsburgh Youth Symphony Orchestra's Concerto Competition for the 2020-2021 season, where he performed Elgar's Cello Concerto in E minor, Op. 85, movement I&II at Heinz Hall. He also won first prize in several international music competitions, including the 2020 Crescendo International Music Competition, the 2021 Elite International Music Competition, the 2022 American Protégé International Concerto Competition, and the 2022 NLPA International Young Artist Competition, where he was invited to perform at Merkin Hall at Kaufman Music Center in NewYork.
Nathan's successes also include winning the first prize in the 2022 International Golden Classical Music Awards, leading him to make his cello debut at Carnegie Hall in New York City. He was named a prize winner of the 2023 American Virtuoso International Music Competition and received honors in the 2023 Walgreens National Concerto Competition. Most recently, Nathan was selected as a winner of the 2023 Pittsburgh Philharmonic Concerto Competition, where he played Prokofiev's Sinfonia Concertante, Op. 125, III. Andante con moto. He will be featured as a soloist in the 2024 Pittsburgh Philharmonic concert.
Beyond his passion as a soloist, Nathan is an avid chamber musician who has performed at various charitable and community outreach events with the Montgomery Fellowship Quartet since 2021. Nathan began his cello studies at the age of seven under the guidance of Ms. Paula Tuttle at Carnegie Mellon University's Music Preparatory School and served as principal cellist for the Symphonette of the Three Rivers Young Peoples Orchestra before joining the Pittsburgh Youth Symphony Orchestra. He attended North Allegheny School District, pre-pandemic, and is now a junior at Pennsylvania Leadership School. When he is not performing on the cello, Nathan enjoys practicing Taekwondo and dedicates his time to composing music, writing scripts, and making animation films and gaming videos for his YouTube channel. One of his animation films went viral worldwide with a YouTube trending rank of #21, and he was nominated as a Roblox Video Star, which included Video of the Year in the Roblox Innovation Awards in 2022.